Space Rentals
Our workshop area is an open area within our shop that is available for group creative activities, meetings, and workshops. Space rental includes use of our tables and chairs, access to the kitchen and bathroom, wireless internet, use of basic crafting tools (scissors, rulers, markers, pens, pencils, crayons), assistance with set-up and clean-up, and access to materials from our bulk section.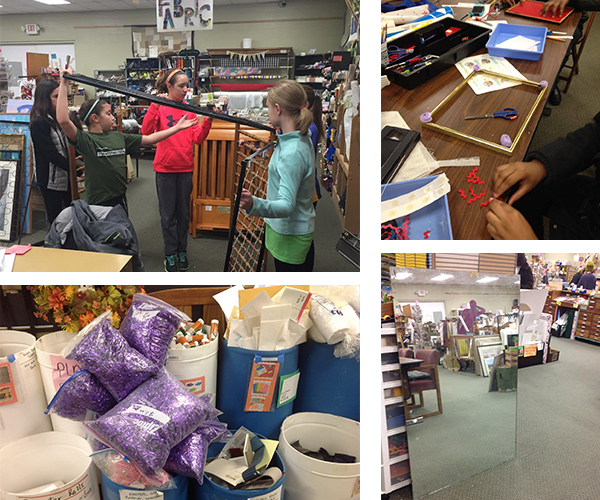 Please complete our Program Request Form if you're interested in scheduling a space rental.
If you're also interested in a field trip/guided tour of our space, please click here.