Our material donations program has resumed in a limited capacity.
Please note that our protocols have changed and all material donations must be scheduled in advance and approved.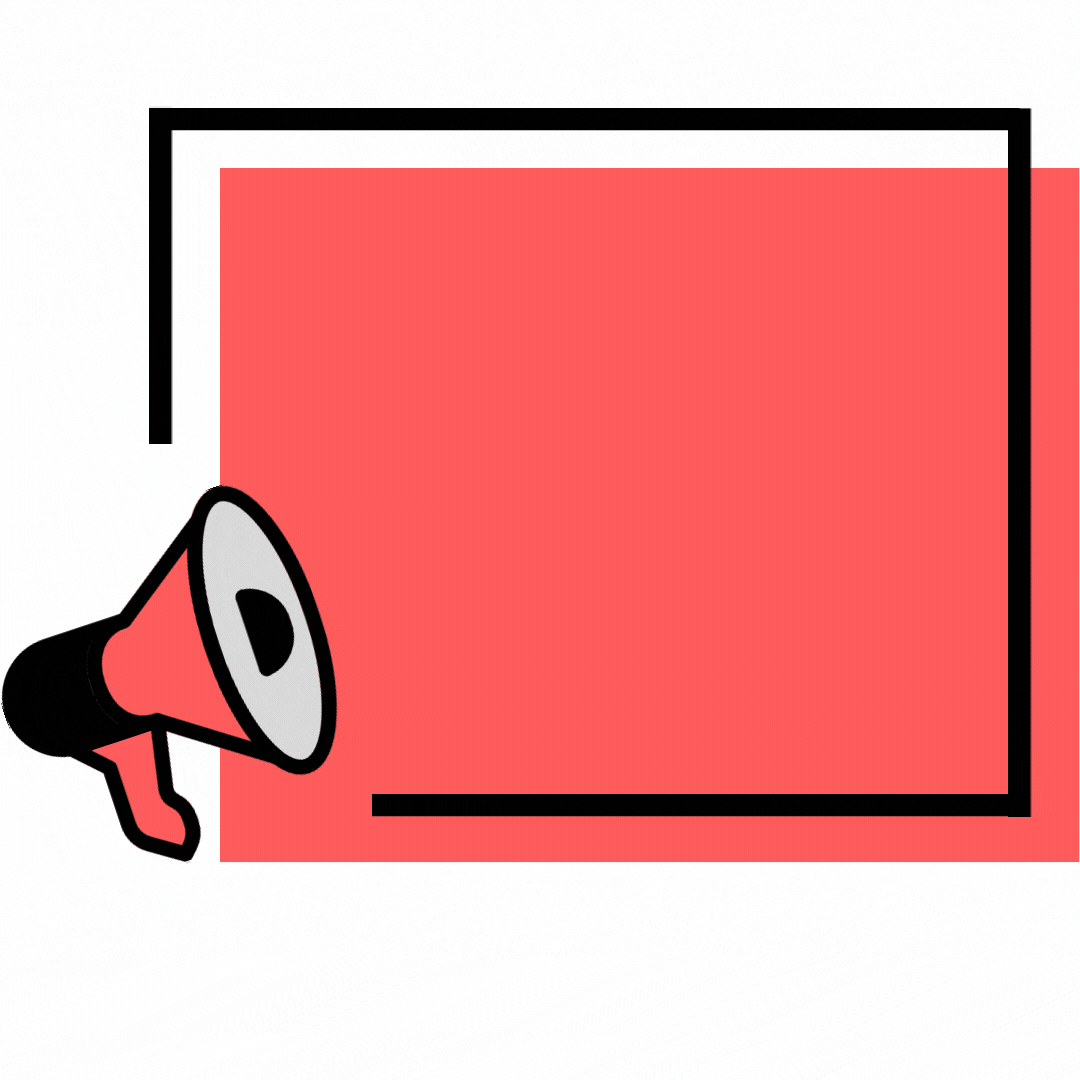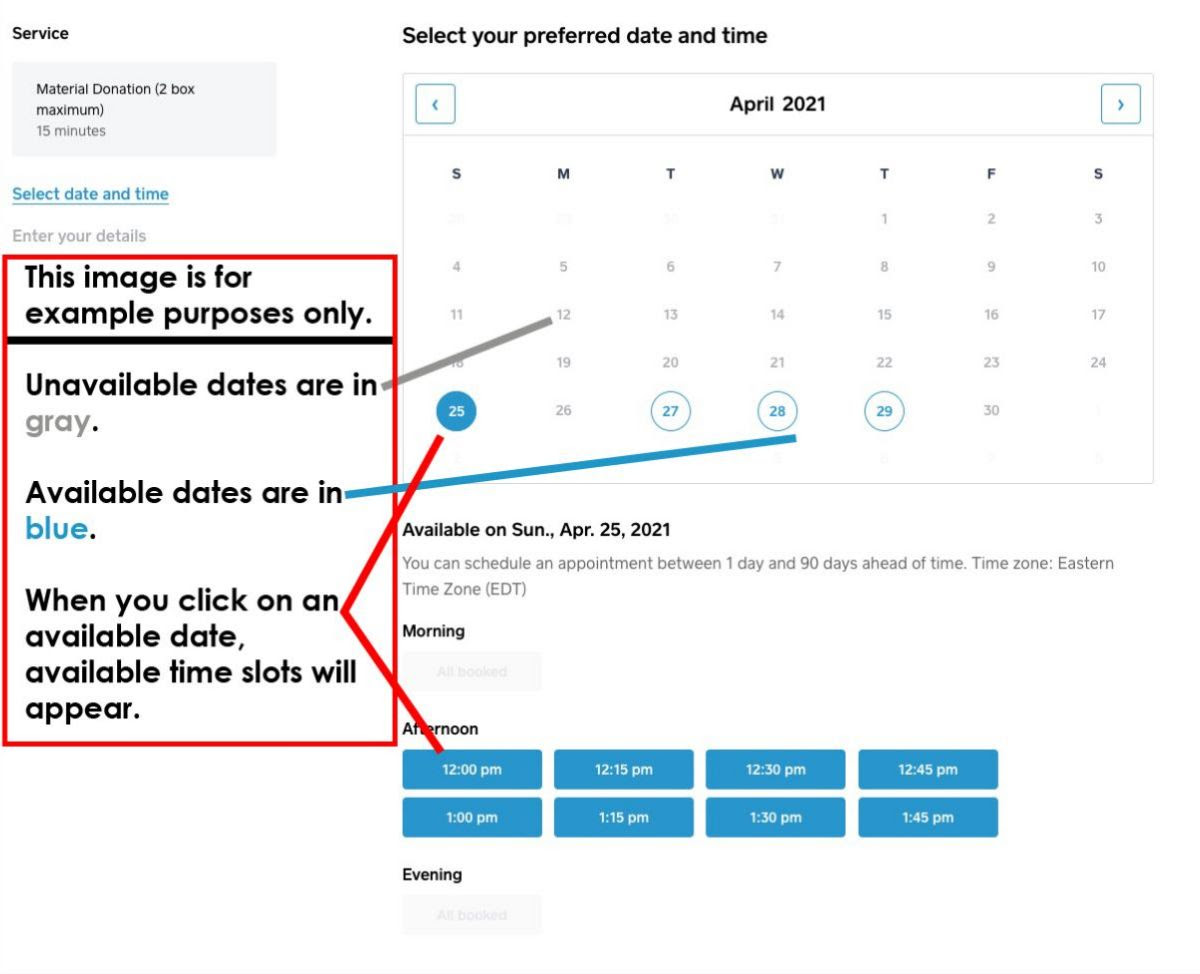 We really appreciate your desire to donate to us and to save items from the landfill. Unfortunately, due to our current situation (significantly reduced staff, in-person shop not open to the public, small storage space, limited product turnover), our two-box policy is in place to serve as many people as possible within the limitations brought on by the global pandemic. We appreciate your understanding and patience during this time.
Our appointments are only being scheduled 60 days in advance as we anticipate changes to our operations. If you do not see appointment slots on our scheduler it's because all appointments have been filled. We have determined the maximum quantity of donations that we are able to process in our current situation and our donation scheduler reflects that. Please check back as more appointments become available.
You are welcome to make more than one donation appointment if you need to, but we also understand if that is not possible and you need to donate some of your great stuff elsewhere. We have a list of other places you can donate items 
here
.
We're happy you're choosing to reuse! Because we are a small organization (both in staff size and in storage space) we have policies that help us divert quality materials from the landfills and into the hands of our community without overwhelming us. Review our guide of materials that we can and cannot accept here.
ABOUT DONATING DURING THE PANDEMIC:
All materials must be securely boxed and covered (except large items)

Boxes must be able to stack

2 box max per donation (each large item counts as one box)

Masks must be worn by staff and donors during the transaction
What we mean when we say box: a box about the same size as a standard-sized copy paper box measuring 12″ x 10″ x 15″.
Please do not leave donations outside our door. Unfortunately, any materials left outside must be thrown away.
How to Donate Your Great Stuff to Creative Reuse
Step 1
:
Please read our Donation Guide (updated 01/21). After reviewing the guide you may find you have some items we cannot accept, but still want to donate somewhere. Check out our Donate Elsewhere page for a list of materials that other local reuse facilities collect.
Due to our temporarily limited operations, we would prefer materials from the following categories: Arts and Crafts supplies, Vintage, Frames, Artwork, and Fabric. We ask that items for our Bulk section be saved for when we are open to the public.

Essential Donations
As a highly resourceful bunch, we glean most of the supplies we need from our material donations program. However, sometimes we do need new or other types of items to do our best work. See our

Wish List

of these items

here.

We're always grateful for

monetary donations

too!
Step 2
:
Temporary Holds List
At the moment we cannot accept the following items due to space limitations:
3-ring binders

Ceramic tiles (whole or parts)

DVD cases (empty)

Greeting cards

Photo albums

Trophies

VHS Cassettes
This list changes over time as our inventory changes. Please check back for updates.
Large Items

Due to limited space limitations we ask that you inquire about donating the following items:
assembled floor looms

enlargers and large machines

sewing machines in cabinets
Step 3
:
Please make your material donation appointment here using our donation scheduler. (Having trouble? See Attention Please above.) You will receive a confirmation email and/or text when you schedule and when we approve your appointment, as well as reminders before your appointment.
Are you a business or non-profit with a material donation? Please email donations@pccr.org instead of using this scheduler.
Step 4
:
Donation Day Instructions
Pull your vehicle up to our front door.

After you arrive, call (412) 473-0100.

We will meet you at your vehicle.

Masks must be worn by staff and donors.

You (or if needed, a staff member) will unload your boxes.


We can provide a donation receipt.

Your donations make this whole Creative Reuse world go 'round.