To contact us by email, please route your inquiry accordingly:
Staff can be reached at emails of this format: [first name]@pccr.org.
Note: We can no longer be reached at @creativereusepittsburgh.org. Our new domain is @pccr.org. If you have one of our old email addresses in your Contacts, please be sure to update it. Thanks!
For information on pronouns and why they matter, visit https://www.mypronouns.org/what-and-why.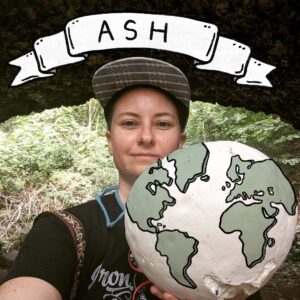 ASH ANDREWS

Executive Director
they/them
Honorific: Mx.
Ash Andrews first became interested in sustainability and creativity as a youth while using household discards like bottle caps, film canisters, and pistachio shells to create complex imaginary worlds. It was only after setting off to explore the real world when Ash truly began to see the global ecological connections between "making do" and the transformative potential of reuse and creativity for the environment, community, and self. After an immersive experience in various permaculture communities in Hawaii, Ash moved to Pittsburgh to continue their exploration of sustainable, thriving communities. Ash became the executive director of the Pittsburgh Center for Creative Reuse in 2016, after working at the center in various roles for 5 years. In 2020, Ash was named a 40 Under 40 honoree by Pittsburgh Magazine. Follow along with Ash's adventures on Instagram at
@ash_and____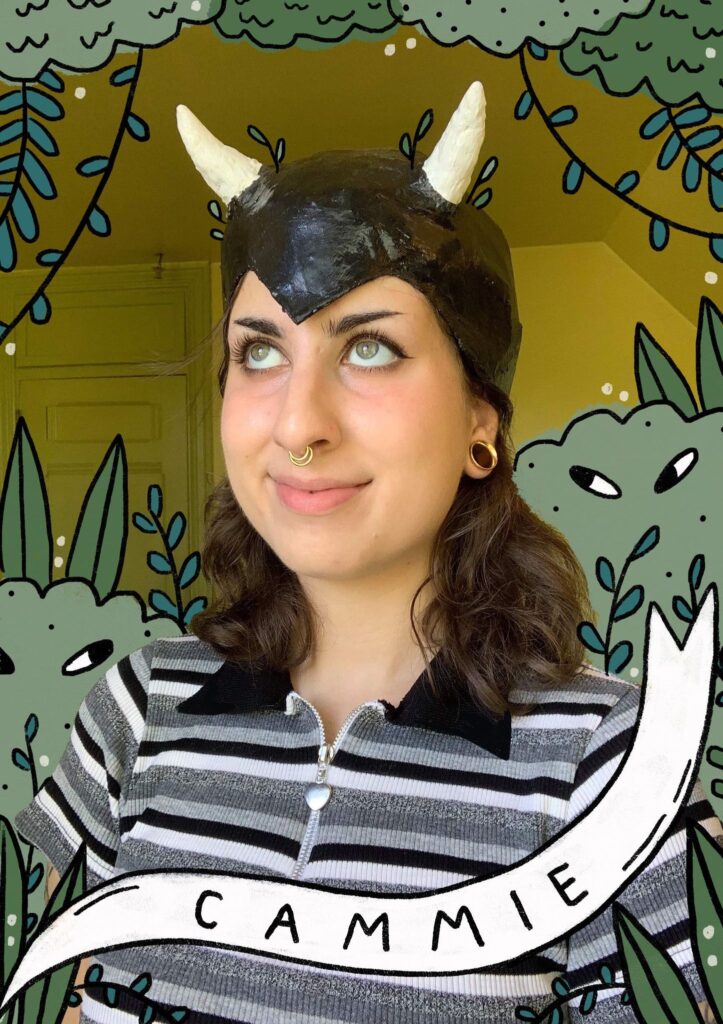 CAMMIE BRADY

Shop Manager & Volunteer Coordinator

she/her
Cammie is the Shop Manager and Volunteer Coordinator, and has worked at Creative Reuse for over eight years! Wow! She has a passion for all things camp and kitsch, and likes to draw, paint, and create makeshift costumes from reused materials. Cammie believes that material reuse is a way to combat the current climate crisis and also keep art-making accessible to everyone, plus it's just, like, totally cool, dude.
Fun facts: Cammie loves watching movies (especially horror) and has a cat named Griffin who is sort of mean (but very cute.)
You can see Cammie's art on her Instagram: @Cammmieb.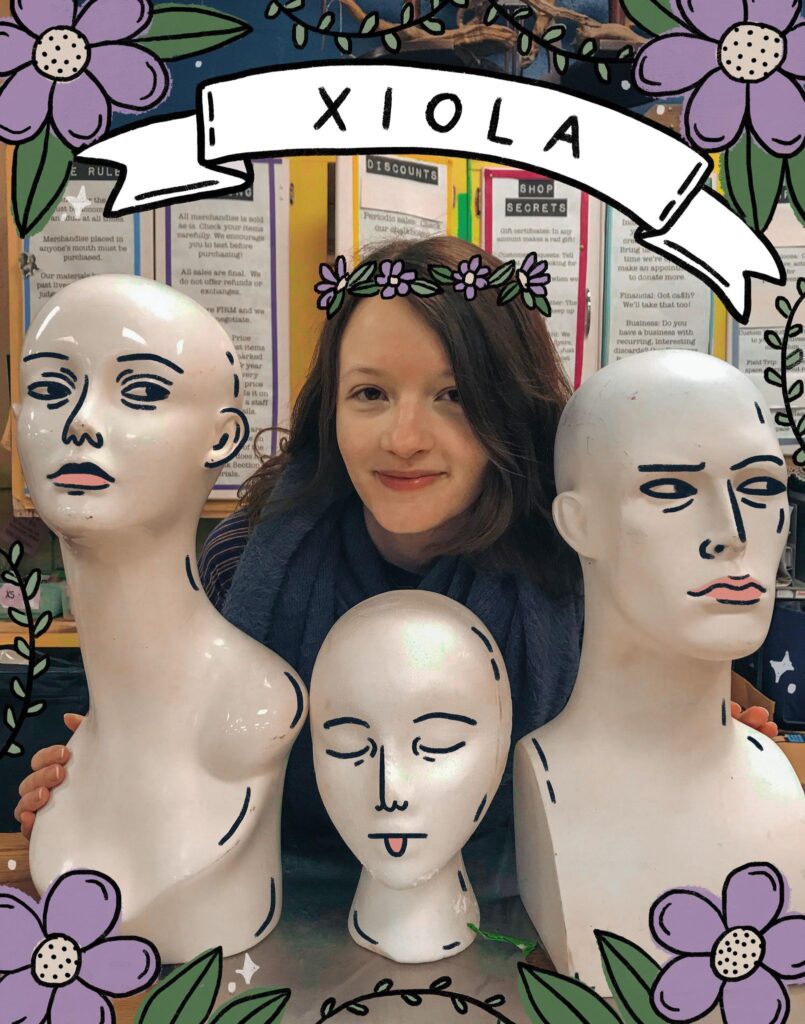 XIOLA JENSEN

Shop & Social Media Assistant

she/her
Honorific: Ms.

Back in 2017, Xiola was hired at Creative Reuse through her college work-study program. She returned each school year until she graduated in 2019, at which point she was hired as a shop and social media assistant! Her hobbies include drawing and journaling, so she spends a lot of time in the scrapbook and art supplies section of the shop. She also loves cats, music, and dancing with friends! Xiola understands the importance of reusing materials as a way to reduce waste, and she loves helping others do the same at Creative Reuse. Check out her illustration work at xiolajensen.com or on Instagram: @xiolathefairy.
VIVIENNE SHAO

Shop Assistant

she/her
Honorific: Ms.

Vivienne has worked at Creative Reuse as a Shop Assistant for 3 years. She enjoys managing anything and everything related to fabric and yarn. Her creative pursuits mainly lie with the fiber arts, so she has tried many different crafts from knitting and crochet to spinning and needle felting. She believes in avoiding waste and that any type of scrap can become art, turning yarn and fabric scraps into new funky yarns. One person's trash can be perfectly good art material for another. You can follow her creative pursuits on Instagram: @yarnielife.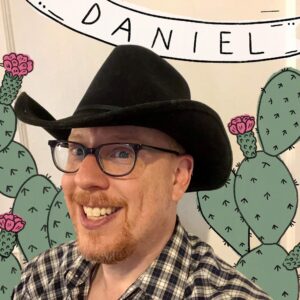 DANIEL SHAPIRO

Materials Coordinator

he/him
Honorific: Mr.
Daniel is the Materials Coordinator and has worked at Creative Reuse for eight years. He likes to create found object assemblages with Western and/or animal themes. His favorite materials come from the drawers of the card catalog (plastic animals, googly eyes, and other bits 'n pieces). Daniel also likes to bake and recently he's been experimenting with various flavor combinations for vegan cupcakes. He would really like to see all of us making secondhand our first choice, speaking out against injustices, adopting plant-based diets, and picking up trash we see in our neighborhood.
You can find Daniel's creative projects (and cupcakes) on his website danielshapiroart.com and Instagram: @cowboygoods.
Creative Reuse also has a dedicated, creative, and engaged Board of Directors:
Adam Nye, Board President, Winchester Thurston
Brian Savolskis, Board Vice President, Highmark Health
Sarah Simkin, Board Treasurer, Pennsylvania Office of Attorney General
Michelle Wion Chitty, Board Secretary, Winchester Thurston School
Ash Andrews, Executive Director, Pittsburgh Center for Creative Reuse
Kelsy Black, Sustainable Pittsburgh
Wendy Burtner, Steeltown Entertainment
Alicia Donner, Advantage Credit Counseling Service

Peter Humphrey, MacLachlan, Cornelius, & Filoni
Candace Johnson, Comcast

Alexis McConville, Dissinger & Dissinger
Sarah McKay, Education Partnership
Lynn Helbling Sirinek, Community Volunteer