Unfortunately, we can't take everything!
We hope this list helps in finding the right home for the materials we are unable to accept.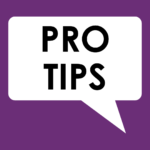 Call before you go!

The PA DEP's Recycling Hotline gives guidance on disposing hard to recycle items: 1-800-346-4242.

The City of Pittsburgh has drop-off services for various materials (e-waste, chemicals, etc.).

Recycle This Pittsburgh is another great resource. Check them out

here

.
Learn where you may be able to bring the materials we can't accept. Click the letters below or use your browser's search function. Then click the organization's name to be directed to their website.

Does your business or nonprofit accept materials we don't? Want to be added to this list? Email donations@pccr.org for consideration.
BABY/CHILDREN-RELATED ITEMS
BATTERIES
BIKES AND BIKE PARTS/ACCESSORIES
BOOKS
BUILDING MATERIALS
CARS/VEHICLES
CELL PHONES
CHRISTMAS LIGHTS

COMPACT FLUORESCENT BULBS
COMPUTERS AND ELECTRONICS
CURTAINS
DECORATIONS (HOLIDAY AND HOME DÉCOR)
FABRIC SCRAPS & UNUSABLE CLOTHING
FURNITURE
HOLIDAY/STRING LIGHTS

Thrift stores (working lights only)
HOME MEDICAL EQUIPMENT
INK CARTRIDGES
INSTRUMENTS (LARGE, ELECTRIC)

MAGAZINES (NON-ART/CRAFT/DIY/DESIGN)
Magee Women's Hospital: 412-641-1000
MEDICAL SUPPLIES
METALS
PAINTS, VARNISHES & OTHER CHEMICALS
PHARMACEUTICALS
PLASTIC STARTER POTS & CASES (Marked #6)
Lowe's Garden Centers
POLYSTYRENE PACKING (AKA Styrofoam packaging)

SPORTS EQUIPMENT
Styrofoam (see polystyrene packing above)

Area Nonprofit Thrift Stores