Funds shouldn't be a barrier to making amazing things happen in our community by passionate, creative people. We support community, environment, and arts-based small, local non-profit organizations and individual artists in their quest to enrich the environmental and cultural landscape of Pittsburgh. 
We want to see incredible things happen with reclaimed materials in our community, and we are so pleased to assist when a project fits our vision. We are only able to sponsor projects that are free and open to the public, and that directly relate to art, environment, or community concerns. For example, we cannot sponsor private events, commissioned artwork or residencies, ongoing classes, or events which require a ticket to attend. If you are unsure if your project can be considered, please contact info@pccr.org.
Please note: Our Project Sponsorship program is for those who really need an extra boost in order to fully realize their project. If you have a budget for materials, we ask that you use those funds first before applying for assistance. It is important to us that we make our materials affordable and accessible through our low prices, Bulk Section, and quantity discounts every day in our shop, and your purchases support our ability to do just that. As a small non-profit ourselves, we rely on our community's purchases to survive – and to fuel our project sponsorship program.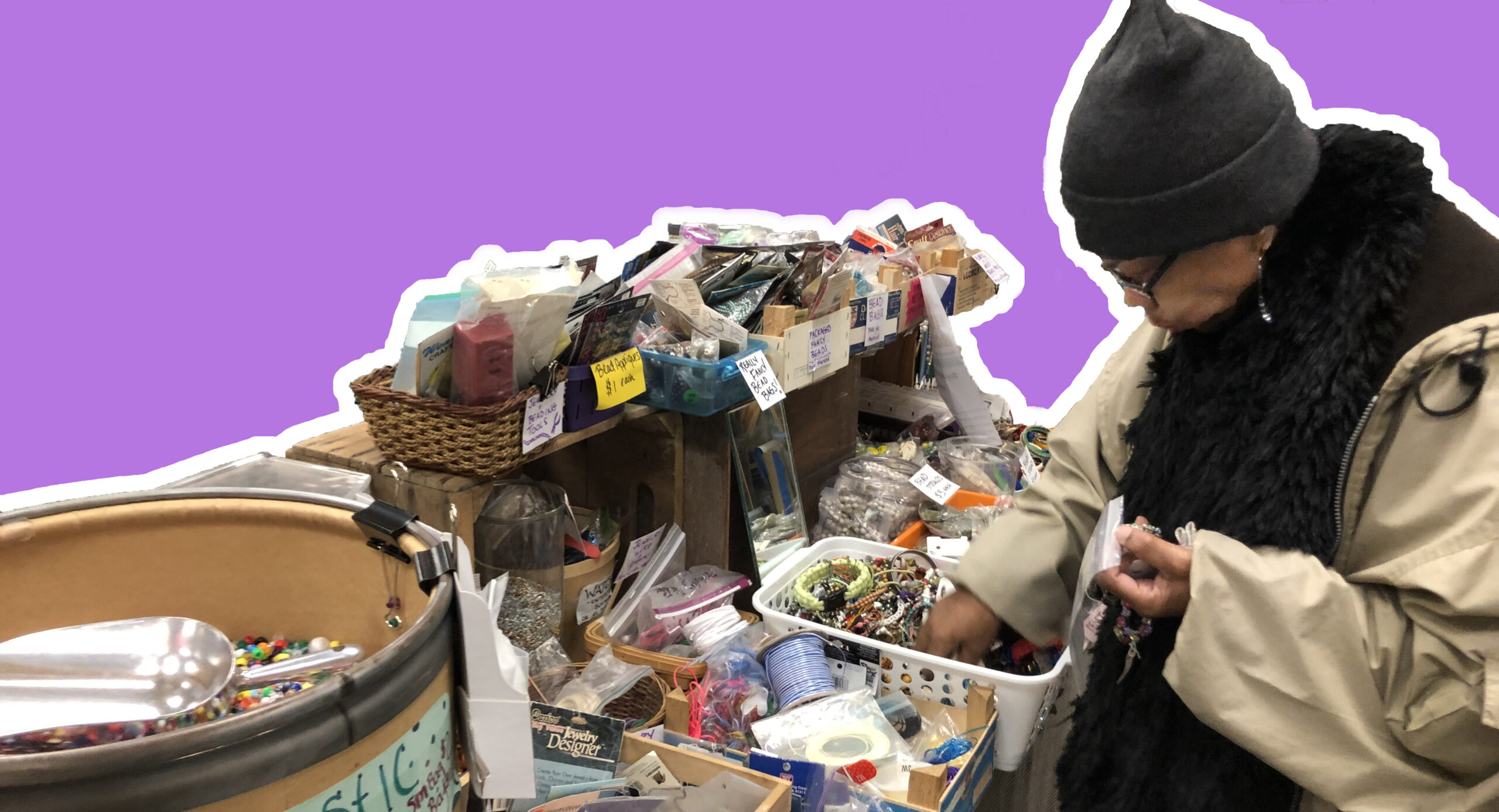 Apply to receive donated or discounted materials through the form below.
We request at least three weeks advance notice. We are unable to accommodate last-minute requests due to the high volume of requests we receive. Additionally, an organization or artist may receive one sponsorship per year.
A small sampling of projects we have supported in the past include:
Keys Service Corps Northside Beautification Project

Theatre Sans Serif Urban Agriculture Outreach

Tree Pittsburgh Nature Crafts

Planned Parenthood Volunteer Craft Night

Ten Thousand Villages Park and Picnic Day

Knit the Bridge Sign Making and Panel Creation

1 Billion Been Rising Banner Making

Creative Citizens Studio

Autism Art March

Voices for Animals Banner Making

GLCC Pittsburgh Youth Pride Prom