Our ReCreative Partners Program provides affordable and sustainable materials to schools, libraries, nonprofits, and arts organizations. This annual partnership program offers different membership levels to fit the needs of various organizations.
Membership Benefits:
Discount on Bulk bags: take advantage of our bulk section! The bulk section includes office supplies, magazines, design samples, ribbon, stickers, and all sorts of other unique materials.
Discount on all individually-priced items in the shop!
Collect-and-hold service: tell us what materials you need for an upcoming project and we'll collect and hold those items for you!
Material giveaways: we offer free items like binders, design samples, and fabric when our stock is overflowing! You will receive occasional emails with a list of our giveaway items when we've got abundance to share.
Promotion: all member organizations are featured on our website as a Creative Reuse supporter. All members will receive our monthly e-newsletter and invitations to events. Please let us know how we can help support your organization, too! 
Authorized buyers: member organizations above the $100 level can add authorized buyers to invoice for all materials purchased in the store.
Direct billing: members above the $100 level qualify for invoicing all store purchases. ReCreative Partners receive invoices for purchases made by authorized buyers of their organization.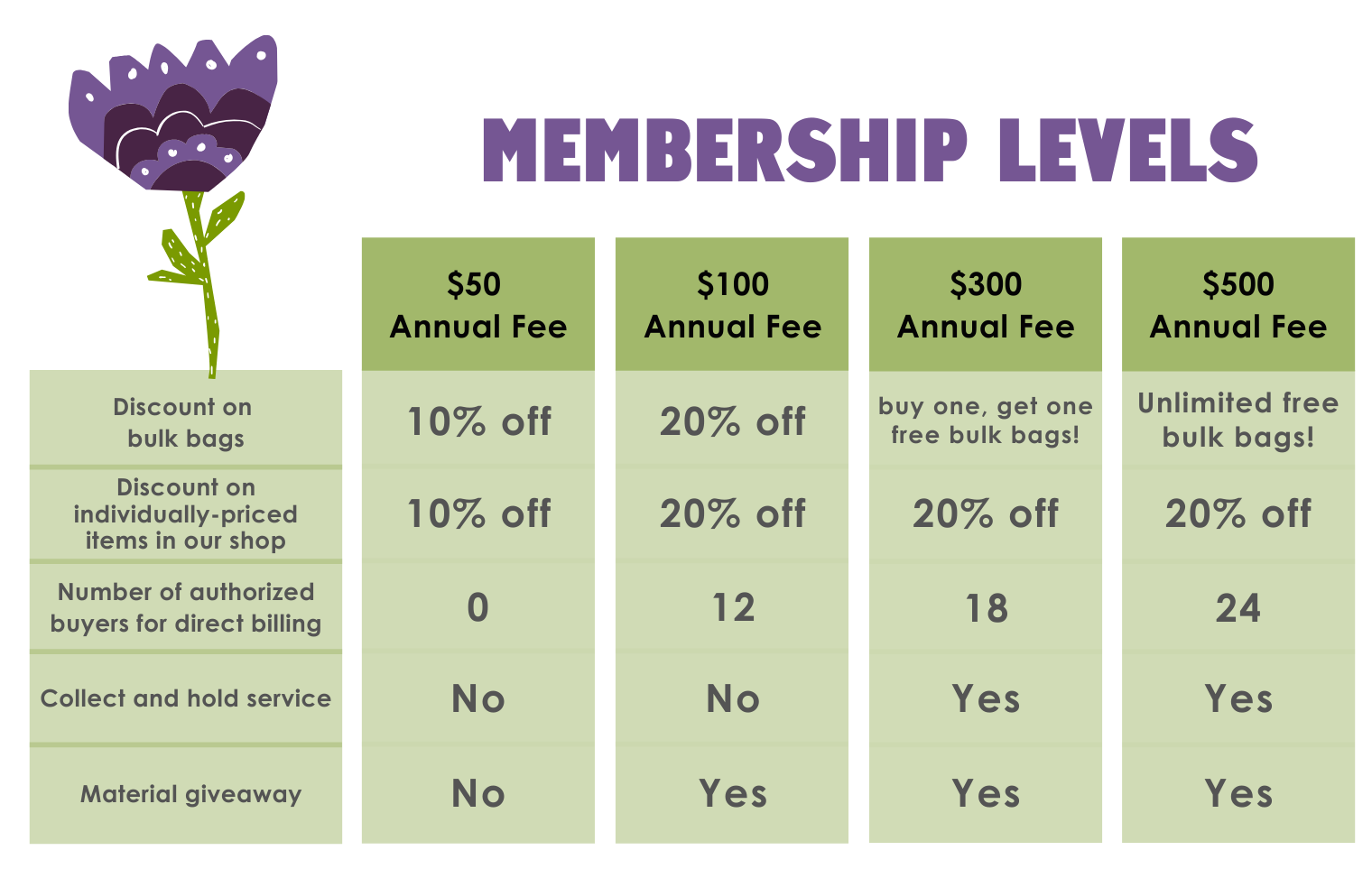 Our current ReCreative Partners are: