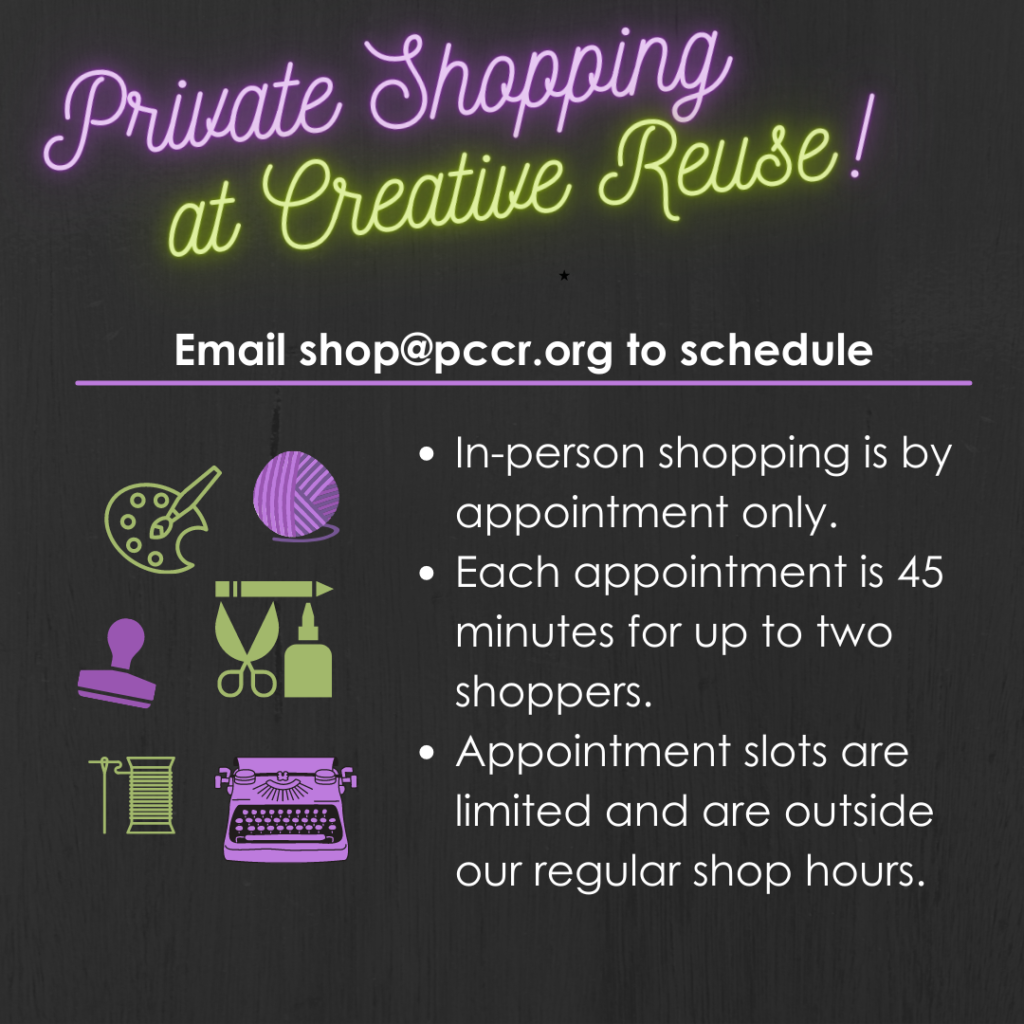 If you would prefer a less crowded shopping experience or have specific accessibility needs, sign up for an Private Shopping appointment. Each appointment is 45 minutes for up to two shoppers. You can request an appointment by emailing shop@pccr.org.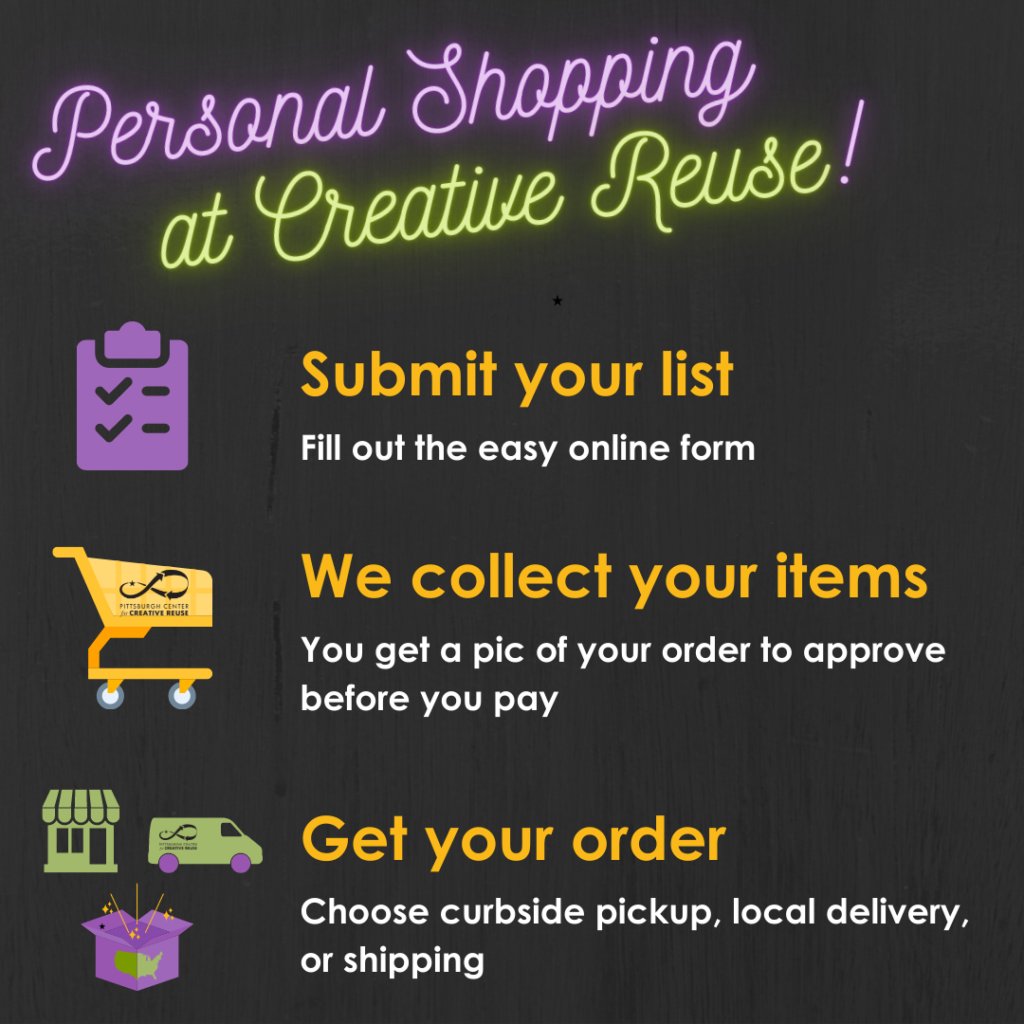 We'll Shop for You!
Can't find what you need from our online store? Can't participate in In-person Shopping? Fear not! Simply fill out the easy online form and we will do our best to search our shop and collect the items you're after. Curbside pickup, local delivery, and shipping are all available for personal shopping orders, too!
What Happens After I Fill Out the Form?
Once your order is submitted, we will review it and gather your items within 7 days. You will receive a confirmation of your order which will include:
A photo of the items we were able to find

The total price, which includes a 20% processing fee (for our time hunting and gathering your items in the wild woods of Creative Reuse)

Your shipping price, if you elected to have your items shipped
Accepting Your Order
Please let us know within 7 days if you accept the order as-is.

After you accept the order, we will send you an invoice via Square so that you may easily pay online. (Let us know if you require payment

over the phone instead.)

We will let you know when your order is ready to pickup, when we can deliver it, or when it will be shipped.
Revisions
Please note that we are able to accommodate up to 2 revisions of your order after our initial confirmation, just in case we got something wrong or we need to work with you to find the correct item.

Please understand that we have a very small (but super rad) staff and that your efficiency in this process helps us out a whole bunch! We want to help you find what you need so that you can enjoy your crafty materials!